Free express shipping Australia wide for orders over $100.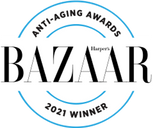 Make a statement with slip™
Pink twist headband | One-size | Lightweight front twist design | Made with 100% slipsilk™ | Specially selected elastic with a slipsilk™ covering.
We developed the slip™ anti ageing, anti sleep crease, anti bed head, pure silk pillowcase because slipsilk™ can help to reduce friction, which can reduce stretching and tugging on delicate facial skin. So what could be better than sleeping on a slip™ pure silk pillowcase? Slipsilk™ all day long with a luxurious slip™ pure silk headband; featuring a twist or knot detail and specially selected (slipsilk™ covered) elastic, to ensure a comfortable fit.
Slipsilk™ is specially-commissioned and made to our exacting standards, developed and refined over ten years to provide the ultimate combination of shine, thickness, softness and durability. We use the highest grade (6A) long fiber mulberry silk, with a thickness of 22 momme and enforce the strictest quality guidelines, including non toxic dyes.
Slipsilk™ has been scientifically tested by an independent third-party lab and shown to significantly reduce friction and absorb significantly less face cream.
*Compared to widely-available cotton pillowcases with a 220-360 thread count.
Anti aging. Anti sleep crease. Anti bed head.™ Learn more here.